Hotels and apartments in Siofok Hungary
The town of Siofok is lying on the southern shore of Lake Balaton. The famous resort place has a long free beach and full services are provided for families with small children.
Lake Balaton offers good beaches for sun lovers, many fine hotels, pensions, cheap apartments and restaurants. Nightlife is lively with many bars, discotheques and nightclubs.
Spend an unforgettable wellness weekend in Siofok in our wellness hotels. The most wellness hotels in Siofok are located directly on the shore of Lake Balaton offering private beach and high quality wellness services. The 3-star resort hotels offer accommodation at favourable prices.  
(2010-05-01)
Hotels at Lake Balaton**** - affordable spa, wellness hotel Balaton



   Back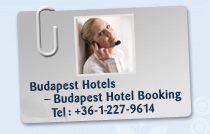 Search free rooms - check room rates